Category:
Wellings of Calgary
Continuing foundation excavation , forming and reinforcement. All safety protocols are in place for COVID-19 and job site safety.

Current progress and next steps:
Construction is underway and foundation excavation is the focus. All work presently underground and  shoring, lagging and concrete re-enforcement will continue for the main building.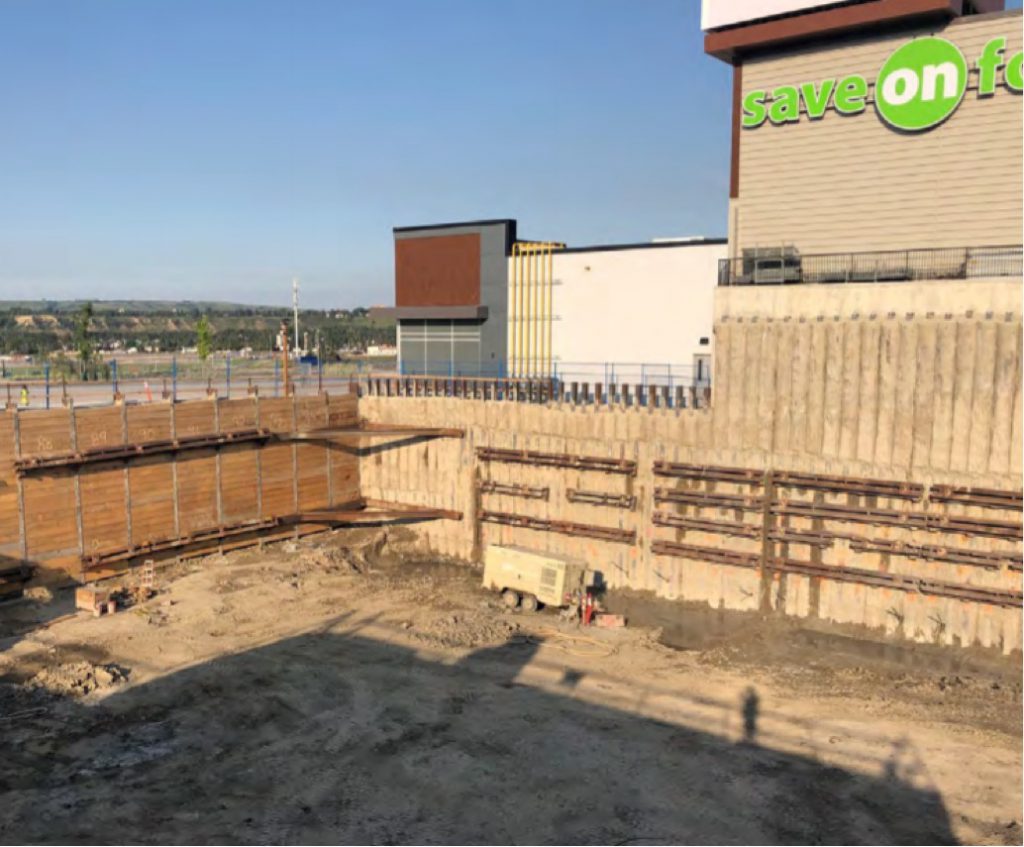 Watch as the Wellings team utilizing social distancing and zoom technology celebrated the groundbreaking of the new Wellings of Calgary. We were joined by guests from around the world.
The ceremony MC and welcoming was delivered by Peter Gregor, Nautical Lands Group, and included speeches by Kirk Hoppner, CEO Nautical Lands Group, Hon. Demetrios Nicolaides, MLA Video (Tentative), Councillor Ward Sutherland  – Ward 1 Councillor, City of Calgary,Councillor Jeff Davison – Ward 6 Councillor, City of Calgary. Formal sod turning performed by Josue Machado, Laurin Group.